Most Creative and Quality
Education
We stand for excellence, a quality education that is affordable and faithful to all
Most Creative and Quality
Education
We stand for excellence, a quality education that is affordable and faithful to all
Most Creative and Quality
Education
We stand for excellence, a quality education that is affordable and faithful to all
Most Creative and Quality
Education
We stand for excellence, a quality education that is affordable and faithful to all
Achieve Quality and best
Education
We stand for excellence, a quality education that is affordable and faithful to all
Achieve Quality and best
Education
We stand for excellence, a quality education that is affordable and faithful to all Calendar/Activities
Newsletter

Admision
Green park academy, is an institution geared towards qualitative education that is affordable to be delivered by highly motivated staff in order to meet the expectations of all stakeholders.
Our vision is to become a center for quality education directed at preparing future leaders in government, industry, academic and the professions.
Our Mission Statement is "The school seeks to develop and deliver high quality educational services in an environment of trust, confidence and hard work.
My Time at GPA
Green Park Academy is a great school to attend. You learn things at this school. It is fun but it's very strict here. I believe this school provides the best education in the state. For example, the teachers always believe in you and they make sure you try your hardest on everything you do. This school also has a lot of fun activities and fun field trips.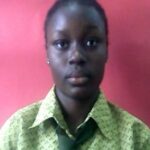 Student
I really value my education at Green Park Academy for many reasons. First, I get to learn about many things I never knew about. Another reason is that the teachers here really care about you and your education. Also, I have a lot of chances to make up work during the week. Tutoring is also available after school for those students who don't understand something.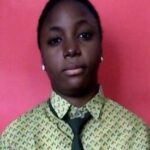 Praise Eseosa
About GPA Tutors
GPA my School
This school is by far the best school I've been educated in. The teachers encourage me to stay on track and turn in my work on time. I love the activities here more so the educational ones, but I also love the physical ones such as P.E, and the playground. The students here are some of the best educated I've met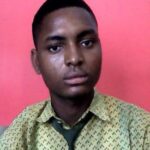 Taking Education to the Next
Level with Technology
2021 Old school Day
It was absolute fun as some students of Green Park Academy celebrated Old School Day.
2021 Cultural Day
Students week/cultural day celebration comes up every first term. It is usually exciting and thrilling.